CIPD Annual Conference and Exhibition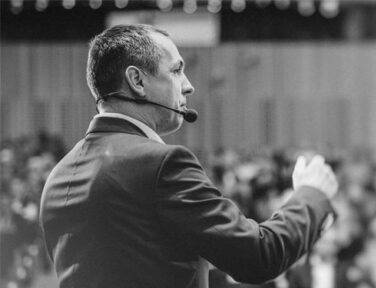 It's time to step up
Join the people profession at the CIPD Annual Conference and Exhibition on 11-12 November 2020 to take on the big questions facing the industry right now in an exciting and engaging online format, delivered to you in your home.

Bringing together thought-leaders, industry experts and people professionals from across the globe, this leading event is designed to equip you with the necessary knowledge to rebuild businesses effectively and address vital issues surrounding racial inequality raised by the Black Lives Matter Movement.

Get involved with unmissable learning opportunities that focus on your professional development, network with peers, discover new suppliers, and stay ahead of future trends and legislation – in a safe and engaging environment, purpose-built to maximise your experience.

The people profession have a responsibility to lead change. Now is not the time to shy away from the uncomfortable questions.

Now is the time to be more daring, inquisitive and accountable as a profession.
Two days of inspiring and thought-provoking sessions
This must-attend conference presents some of the best and brightest minds in the people profession, who will share the latest practices, research and innovations to develop your knowledge and help you shape your organisation's future. You'll be able to enjoy the conference, live and on-demand, with our easy-to-use online platform in the comfort of your home.
Three conference streams to explore
Stream one
Driving Responsible Business as the Outcome of the Crisis
What is the people profession's role in helping businesses and leaders navigate through the pandemic recovery process? How can we prioritise workforce's wellbeing and mental health while focusing on securing a sustainable future for our organisations?
Stream two
Reskilling the People Profession and Investing in People Capability
What are the key capabilities we need as a function and on an individual level as our role within business evolves? How can we better invest in our workforce's capability and ensure we are effectively plugging skills gaps? In what areas can we better apply data analytics and organisational development expertise?
Stream three
Committing to Championing Race and Diversity and Inclusion
How do we take the lead in taking action to ensure our businesses are holistically diverse and inclusive? What conversations need to take place, and where are the holes in our current initiatives? How do we start with educating ourselves and others?
What will the conference deliver?
Designed with interactivity and immersive experiences in mind, this two-day conference will tackle the big questions facing the people profession at the end of an unprecedented year. From how to rebuild businesses effectively and ethically, to addressing and responding to the vital issues raised by the Black Lives Matter movement.
People professionals have helped reshape business strategies, supported new working practices and taken care of employee wellbeing, even as Coronavirus wreaks havoc in their organisation – stepping up with remarkable agility and ingenuity. They were also asked – and began to answer – difficult questions about ongoing inequalities in the workplace, particularly around race. But these issues are far from being resolved, and subsequently the people profession is being challenged to be more daring, more inquisitive and more accountable for creating better work and working lives.
That means taking direct intervention to prevent inequality, accelerating the shift to more agile organisations, and ensuring the value of people is understood and maximised even as businesses face huge ongoing financial challenges and the broader economic picture remains uncertain.
The digital CIPD Annual Conference and Exhibition is your opportunity to take time to focus on your professional development and explore your purpose in championing good work and working lives.