REC Health & Social Care Meeting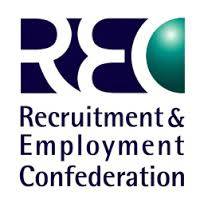 Specialist recruiters will exchange views and be provided with the latest update on business critical issues is the sector such as staff shortages, safeguarding, NHS caps and sustainable procurement. The meeting will also focus on our latest research and we will be joined by speakers from key external organisations like NHS Improvement and the Royal College of Nursing (RCN).
Specific discussion topics on May 26th include:
· NHS Agency Caps – Reviewing the impact on agencies, workers, NHS trusts and patient care and next steps for our industry;
· Procurement policy – Feedback from our discussions with leading procurement organisations (CPP, CCS, HTE and ESPO) and timelines for new framework contracts;
· Staff shortages and pay trends - What impact will the National Living Wage have on staff shortages, agency pay and progression? How are local authorities and other employers approaching the increases?
· The role of agencies in promoting worker wellbeing – How can we partner with the RCN on their wide-ranging campaign on worker wellbeing and promote the positive role of agencies and safe staffing levels as part of this agenda? How can we take this forward in other areas like social care and social work?
· Legal and policy developments – Latest news on taxation, revalidation, industry regulations and skills.
*Disclaimer: Please note that booking is essential, as delegate places are limited. Bookings will be processed on a first come, first served basis. We regret that we cannot allow access to the event on the day without pre-booking. If you need to cancel or transfer your place, please advise at least 24 hours in advance of the event by contacting us on 0207 009 2100 or email us info@rec.uk.com.
When
Where
Start: 26th May 2016 - 14:00
End: 26th May 2016 - 17:00
Coin Street Neighbourhood Centre, 108 Stamford Street, South Bank, London, SE1 9NH
Book now