How to stay effective during the party season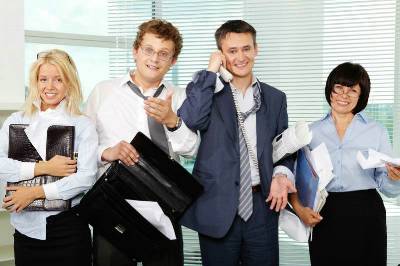 As the winter nights draw in and Christmas party season comes onto the horizon, there's a danger that recruiters lose their momentum. Candidates' attentions turn to things other than changing jobs. Clients find it harder and harder to schedule interviews. The climate is simply less favourable than in January when people return to work determined to switch careers or with a renewed enthusiasm for hiring.
Faced with this scenario, what can you do to make the best possible use of these weeks and maximise the placements you'll make this coming year? Here are some suggestions you may wish to implement:
1) Plan for the coming year
The pace of recruiting often means we struggle to find the time to plan for our future success. Who are your key new client targets for the coming year? Which connections do you need to make in order to win these clients? Which contacts do you need to nurture? Who could be a rich source of referral business for you this year? Take the opportunity of some downtime to get organised so you can hit the ground running come January.
2) Catch up on your LinkedIn chores
Have you been diligent in connecting with every candidate and client lead you've come into contact with this last year? If not, now's the time to catch up on this activity. You want to regularly be on the radars of these people over the coming year - and one of the best ways to achieve this is for them to periodically see your updates (and your attention-grabbing LinkedIn headline) in their LinkedIn homepage feeds.
3) Send personal messages to your key contacts
Make an effort. It's easy to send an email. It's easy to send a tweet. But there's something still special about receiving a hand-written note or a Christmas card that has a thoughtful message inside rather than just a scrawled signature. Be the recruiter who stands out amongst your key candidate and client contacts. Be the recruiter who's gone the extra mile.
4) Raise awareness of yourself in your industry
When was the last time you shared the expertise you have about your market? Not in a one-on-one call or meeting, but with a mass audience via blogging, podcasting or being interviewed? Take the opportunity when it's quieter to produce some materials that others in your industry will find informative and will want to share with their networks. Prepare these ready for sharing in the New Year, when chances are you'll be working flat out and have no time to turn your attentions to crafting such content. Also look at calendars of forthcoming events. Are there conferences coming up in your niche where you could plausibly be a guest speaker (or a sponsor)? Uncover these opportunities now so that next year you're well placed to achieve heightened awareness in your industry.
5) Stay front of mind with candidates and clients
If your social media presence to date has been sporadic, now's the perfect time to take things up a notch in preparation for the coming year. Uncover lots of content that would be valuable for people in your industry. Then schedule it to be shared on your social media accounts during Q1. People who see you regularly in their feeds - and who value the insights they gain from you - are more likely to interact with you this coming year.
6) Get out!
Meeting new people is a cornerstone of growing a successful recruiting desk. The good news is that party season is fast approaching. Accept every invitation to a Christmas gathering or client engagement. Mix with people socially, get yourself out there - and you'll undoubtedly start conversations with people who could be incredibly valuable to you in the coming months and years.
7) Invest in yourself
What are your weaknesses as a recruiter? Could your sourcing skills do with an upgrade? Is your objection handling a little rusty? Are you a bit technically behind your peers? Whatever your weakness, now is the time to address this and ensure that you start the New Year better prepared to achieve success.
8) Exercise
Last but not least, look after yourself. Exercise freshens the mind, keeps you alert, ensures you'll start the New Year with an abundance of energy and high self-esteem. So don't let the party season and dark winter evenings take their toll. Grab the opportunity of these quieter weeks to build in some additional time for exercise in your schedule!

Considering a Career Change?
Hopefully, these insights will help you to be more successful in 2023 and beyond. If you'd like to have a confidential chat about your options and your marketability, simply give us a call today on +44 (0)203 883 7677