HR Technologies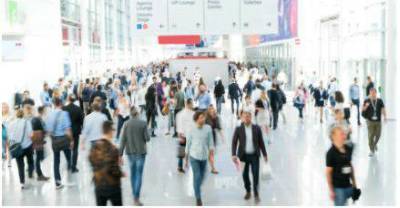 In May 2023, HR Technology's top thought leaders, solution providers and pioneers will come together to showcase and discuss the latest advancements in HR and recruitment technology. Delegates can leap into the future of work, witnessing a sneak peek of the front-running technologies and gaining insights into how others are elevating their HR processes by attending a range of demonstrations and educational sessions that will be available at the show.
Whether you're looking for solutions in Operations & Services, Recruitment & Talent Acquisition, Talent Retainment & Nurturement or Corporate Health & Wellbeing, our show floor will offer a vast array of solutions for your business.
Discover & Learn
Innovations within HR and recruitment tech are surging. We bring together hundreds of the most exhilarating examples of HR tech, granting you the unique chance to see how you can optimise your business over the coming years. With this insight, you can be ahead of the curve.
Inform & Innovate
Operating at the peak of their fields, our speakers provide content that is both high-level and highly practical. Sharing experiences and insights in some of the most pertinent topics in HR and recruitment, these experts can help inspire, innovate and empower your business.
Network & Share
Join thousands of decision makers in the areas of HR and recruitment, each one motivated to bring change to their business and industry. You can meet the key figures leading change in the HR technology workplace, exchanging tools, advice, and networking with industry peers.