National Cyber Security Show 2024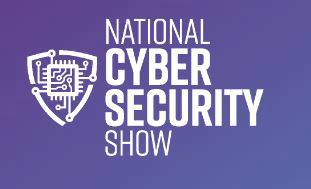 There has never been a more important time to put cyber security high on every UK business's agenda. National Cyber Security Show will help UK companies gain a better understanding of how to mitigate current threats, increase cyber security resilience, educate your workforce and showcase the products that will better protect your supply chain.
Exhibit
Exhibit at National Cyber Security Show for a fantastic opportunity to demonstrate your product capabilities, technological advancements and key cyber solutions to an engaged audience with active projects and buying power.
Visit
Find the solutions you need, witness live product demonstrations, and learn how to overcome your cyber security challenges all in one place, over 3 packed-out days! Register your interest to receive the latest event news and updates.
Top-Level Advisory Council
[Ciaran Martin] Chaired by Professor Ciaran Martin, former CEO, National Cyber Security Centre and Professor at The University of Oxford, our board of experts engage with us year-round, adding value and sharing knowledge to help shape our agendas. Their expert contributions help us maintain top-level content, ensuring a busy show and maximizing business opportunities for exhibitors.
"In this year of all years, keeping the cyber security community together is more important than ever. Continued engagement across the industry and between industry and Government, and with friends and partners across the world, is what will keep us safer as we grow ever more dependent on technology and the events industry is vital to this. I am delighted and honoured to be asked to chair the Cyber Advisory Council and look forward to supporting, adding value, sharing knowledge and helping to shape the future of these essential cyber events."
Cyber Conferences
With a focus on 'Simplifying Cyber' and reaching out to small and medium-sized business owners who now face heightened threats to their operations, we aim to provide education and guidance on 'Cyber Essentials,' helping them become better prepared to protect their businesses.
Cyber Workshops
Take part in a series of hands-on challenges, interactive workshops and tabletop sessions designed to provide tools and solutions that can help protect you and your organisation from cyber threats.
Networking
With a host of networking initiatives across the 3 days, join your peers and grow your professional network. We have created a collaborative forum to build key relationships and partnerships and sharing best practice across the security sector.
Exhibition
Speak to experts and find out how to build a cyber resilience strategy bespoke to your business. Unlock the benefits of enhancing your cyber defences and source cutting-edge technologies and solutions directly from the UK's leading providers.