REC Compliance Workshop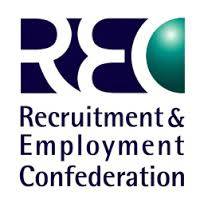 The purpose of the Compliance Test Workshop is to provide you with full information on the REC Compliance Test. Guidance will be provided on all eleven areas of compliance covered by the test and will cover both permanent introductions and temporary supply (PAYE and Contractors). At the end of the workshop you will take the test whilst having the Compliance Executives on hand to assist you.
Areas covered:-
Background to the Compliance Test
Contracts
Work-seeker Files
Advertising
Data Protection
Key Policies and Procedures
Health and Safety
Client Files
Code of Professional Practice
Professional and Well Informed Staff
Limited Company Contractors
Agency Workers Regulations
Who should attend? The person within your company who is responsible for compliance issues.
Please remember to bring your laptop with you so you can take the online test.
*Please note, we are only able to accept 1 delegate booking per agency*
When
Where
Start: 17th Jun 2016 - 10:30
End: 17th Jun 2016 - 13:30
REC, Dorset House, 27-45 Stamford Street, London SE1 9NT
Book now