REC Elite Leaders: Powering Profits in Disrupted Times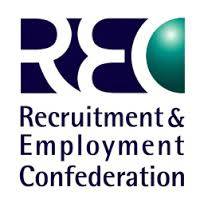 Business is changing. New competition, client and candidate expectations, technology, delivery channels, financial models. Yet conditions are perfect to differentiate, pull ahead of the market and explode profit growth.
Greg Savage and Chris Savage will guide you on how to do it.
This Owner and Manager Savage Growth Accelerator Master Class unlocks the proven growth learnings from their 50 years of experience owning, building, leading, buying and selling recruitment and consulting businesses across the world.
Drawing on the latest, tested consulting-firm growth strategies, and calibrated specifically for recruitment, this full-day seminar is like no other. It will give you a proven Growth Dashboard, and a structured roadmap; all explained over eight ideas-packed, example-rich hours.
Attendees will receive literally hundreds of tips and tactics during the morning, but the 10 Big Growth Takeaways will include:
A detailed recruiter hiring plan, as well as a key skills template
An action plan for creating a high performance culture
A primer and checklist for effective recruiter coaching
A communications "cheat sheet" to improve recruiter engagement
A social media and digital strategy framework to drive client and candidate acquisition
The key financial ratios, including market benchmarks, to drive performance
The secret on how to differentiate your brand so you stand out and shine
An quick product and services innovation action plan so your offer remains fresh and edgy
The five steps to make more profits, faster, from existing clients
How to shift from being a 'supplier' to becoming a Trusted Advisor
Powerful. Insightful. Relevant. Practical. Critical. Invaluable.
This event is priced at £485+VAT and is being staged by REC's strategic business ally, Elite Leaders. For more information and to book your place, please click on the button below:
When
Where
Start: 14th Jun 2016 - 08:30
End: 14th Jun 2016 - 17:00
De Vere - Holborn Bars, 138-142 Holborn, London EC1N 2NQ GB
Book now