REC - IMA & AER Meeting and Lunch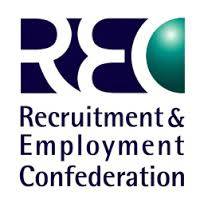 What will 2016 hold for the executive search and interim market?
IMA and AER meeting and lunch, 10th December 2015
Celebrate Christmas and prepare for 2016 with the IMA and AER!
For many of us, it has been a great 2015 – the market feels like it is back to full strength and finally exceeding pre-recession levels. The signs are good for an even stronger 2016, which is why it is important for members to try to get ahead if they are to stay ahead of the competition in 2016.
For this special meeting, we are bringing together colleagues from the interim management and executive recruitment sectors to discuss:
• What does business transformation mean for clients and what do they expect of their executive and interim recruitment partners? We will be joined by a leading employer invested in the REC's Good Recruitment campaign to talk us through their business transformation journey.
• What next for high pay? The brand new director of the High Pay Centre and leading commentator on the executive market, Stefan Stern, has agreed to join us to explore pay trends and the role of the executive and interim recruitment sector.
• What do your candidates and clients need to know about taxation changes in 2016? Government will be introducing a new Finance Bill in 2016 and have recently carried out exploratory consultations on IR35 and travel and subsistence, which will affect PSCs. We will take you through all the latest info from HMRC.
• Market updates: thanks to our hosts at the FT, we will be joined by Exec-Appointments to give us a snapshot on the market and what they predict for 2016.
Places for this special meeting of the IMA and AER are limited and so will be allocated on a first come, first serve basis. So book now!
Meeting details are as follows:
Meeting date: Thursday, 10th December 2015
Registration and coffee: 10.30am
Meeting start: 11.00am
Meeting ends: 1.00pm (to be followed by lunch for those wishing to stay, please see below)
Location: The FT, Southwark Bridge, London, SE1 9HL
Christmas lunch:
As it is Christmas, we would like to conclude this special meeting with a lunch so members can network and relax after the meeting. Lunch will be at a nearby venue and costs will be limited to make this affordable for all those wishing to join us. To give us a good idea of numbers and so we can reserve enough space at the venue, please inquire about the lunch offer asap.
When
Where
Start: 10th Dec 2015 - 10:30
End: 10th Dec 2015 - 13:00
Financial Times Building
Book now
https://www.rec.uk.com/training/events/2015-events/ima-and-aer-meeting-and-lunch