REC Scale Up in the Round - Glasgow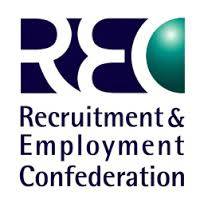 Event Name
Scale Up in the Round - Glasgow
Start Date
9th Jun 2016 12:30pm
End Date
9th Jun 2016 4:00pm
Duration
3 hours and 30 minutes
Description

We will share data, research, insight and best practice from across the industry.

This is your chance to find out what's going on and to get advice on how to grow your business

What will be covered?

The areas covered in the round will include:-

Big Picture

- How is the UK economy is performing now & what's the forecast

- How is our jobs market responding including skill & talent shortages

- RECs forecast for the recruitment market in 2016 and beyond

- Let's explore the opportunities for Recruiters to grow

How to Scale Up your Recruitment Business

- How to fully exploit market opportunities

- Beyond the seven secrets of Successful Recruitment entrepreneurs

- When and how to make bold moves

- How to attract the talent to thrive

Policy, compliance and legal

- What's coming down the line from the Government

- How to ensure you're compliant with regulation & legislation

- The best way to compete with compliance

Clients

- How to use the Good recruitment campaign to build relationships

- How to focus on the Candidate Experience to differentiate your offering

- Recruiters role in employer branding & attraction talent

REC what's new

- Our new narrative Jobs Transform Lives

- Degree level qualifications for recruitment leaders

- Apprentices how the REC can help you attract talent

- Scale up events, podcasts and research

These two hour sessions will enable you to walk away with a clear view of what the market will be like for your business over the next year and lots of hints and tips on how to scale up your business for success.

How much does it cost?

It's free for REC members. For non-members it's £75+VAT - please call 0207 009 2100 to book.
No results were found