Recruitment Agency Expo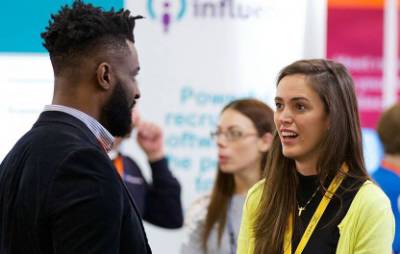 Why visit Recruitment Agency Expo?
Over the past 10 years the Recruitment Agency Expos at London Olympia and The NEC Birmingham have established themselves as the primary routes to market for vendors looking to engage with recruitment agencies and professionals working in the sector.
Companies taking part,– many of which are market leaders and trend setters, recognise the exhibitions as the most efficient, effective and successful marketing activities available to them. Having a presence at Recruitment Agency Expo will give you exposure to an audience of high-quality decision makers who are ready to do business with you.
If you supply products and services designed for recruitment agencies, you really should be there!
Why you can't afford to miss this year's Recruitment Agency Expo Thought leadership
Over the course of two days the Recruitment Agency Expo gives voice to the ideas and individuals shaping our industry. Get up to speed with changes affecting the industry today. Get a clear view of the challenges and opportunities you'll be up against tomorrow.
Networking opportunities
All the leading players. All the biggest names. No other UK event unites so many recruitment industry professionals. There is no better opportunity to forge relationships critical to the future of your business, and your career.
Innovative products and services
The influence of digital is disrupting every industry, and recruitment is no exception. Alongside industry professionals, the Recruitment Agency Expo introduces you to pioneering products and services that can empower you, and your business.
With just one visit you wil:
See hundreds of products and services relevant to your business
Attend the extensive FREE seminar and training programme
Keep abreast with latest industry trends
Gather information on the latest products and services
Learn about the latest developments in the sector
Establish new contacts and network with your industry colleagues
Get ideas for developing your business
Stay ahead of your competition; learn about the latest innovations and new technology to help your business to become more profitable
Be a part of the industry gathering of the year
Gain new insights into the latest technology
Tuesday Feb 8, 2022 to Wednesday Feb 9, 2022