The 7 Character Traits of High Performing Recruiters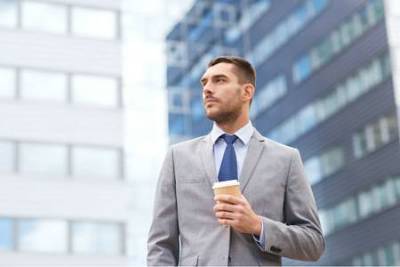 The 7 Character Traits of High Performing Recruiters
The recruitment industry is a volatile place – with disparate levels of performance and high levels of attrition. At GNB Partnership we've built up a wealth of experience working with and recruiting high performing recruiters. During this time we've found that high performing recruiters possess certain qualities that help them to thrive in this 'all or nothing' environment, while lesser recruiters drown in a sea of un-met client needs and frustrated candidates.
So what are some of the character traits that typify high performers in our industry? This is by no means an exhaustive list, but here are 7 traits for you to reflect upon. Would love to hear others you think should be added to the list – tweet us on @gnb_partnership or leave a comment below.
Being a great listener (and questioner)
To be a high performing recruiter, first and foremost you need to understand both the needs of your client and the motivations of your candidates. Each client is unique – so to find the best candidate for them, you'll need to understand more than just the basic job spec. A high performing recruiter will delve deeper than the client's usual list of requirements to uncover the qualities their organisation prize, the challenges they face and the type of individual who is therefore most likely to provide the solution they need. Insightful questioning and attentive listening are often second nature to high performers in our industry.
Having a caring nature
Whilst mediocre recruiters are often perceived as ruthless salesmen, the highest performing recruiters are often those who care. They care about the needs of their clients and their candidates. They look past the instant gratification of making a placement and try to only deliver quality hires who bring longevity and stability to the employer – and job satisfaction to the candidate. Caring recruiters typically have better retention rates amongst their placements and inevitably build more fruitful relationships with their clients.
A natural seller
To be a high performing recruiter you'll need to be a natural seller. You'll most likely enjoy the thrill and the chase of sales, be able to handle objections with ease, and deal with rejection without taking it personally. You'll be great at forging relationships and be able to sell the dream of working for a particular company in a given role. But more than anything you'll have that natural sales streak that disarms people, makes them warm to you quickly and not feel overly like they are being sold to.
Being a ruthless prioritiser
Really successful recruiters are ruthless with their time; able to focus on being productive rather than just being busy. If you're in this bracket you'll naturally organise your day around activities that deliver results. You'll instinctively know which clients and candidates are worth investing time in, and you'll prioritise their needs accordingly.
A great networker
Networking is an art-form; it's not just the physical act of talking to lots of people, it's being able to sell the benefits of connecting. The best networkers are those who truly like meeting new people, finding out about their needs and connecting with them in a meaningful way so they remember you. A great networker cultivates solid relationships by helping people to meet their own goals and objectives. It is this 'help first, ask later' mentality that fosters long-standing and productive relationships, ensuring that top producers have a steady stream of both opportunities and candidates to work on and with.
Having a competitive streak
Many top performing recruiters have been involved in competitive sports or been driven to do something remarkable in their lives. Recruitment demands of the successful professional a mentality whereby you never give up, a determination to always be striving to improve. Some high performers are motivated by money, some by status, and some by the need to help others. Competitive spirit is the common trait though and something we will often see amongst high performers in our industry.
Being technologically astute
The modern recruiter is faced with a barrage of new technology. The key is to be able to spot which technology is a time-sink and which will help to deliver results. High performing recruiters are eager to try new technologies and approaches that can make them more productive, or offer new ways to uncover clients and to source candidates. Constantly being early adopters gives them an edge over others in the industry, meaning they are consistently more productive or faster to uncover a candidate or opportunity.
We'd love to hear your own experiences of the character traits of high performing recruiters. Do tweet us your ideas on @gnb_partnership or leave a comment below. If you're a high performer and would appreciate having a confidential call about your career, do reach out to us on +44 (0)203 463 8653