Winning Data Analytics and Marketing to Bet your Career On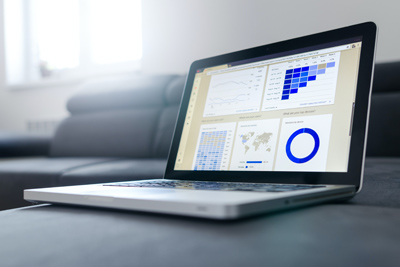 Big data is booming these days. In nearly every industry, we see how data, analytics, and business intelligence (BI) helps companies improve their bottom line. However, in the online gaming and gambling industry, big data is proving to be revolutionary.
A helpful way to understand this revolution is with an analogy. Let's focus on the financial services sector. The two industries are similar: arguably, financial services are a form of gambling that's just performed under the cloak of professional business. Both sectors are strong, both must comply with strict regulations—and both rely on the use of appropriate data to improve and scale their services. For example, financial services institutions use big data to identify spending pattern trends, prevent fraud, improve customer service, develop innovative products, and inform future planning. Online gaming companies are doing the same.
The online gaming and gambling industry is growing fast; global market value is expected to soar to around £148 billion by 2030. Every day, millions of people around the world gamble on various platforms. This generates rapidly growing demand for gaming applications, and it also generates a significant amount of data as more people move online to gamble. Marketers can tap into this valuable data to lead effective growth strategies for their companies.
In this post, we show how big data is driving growth in online gaming, enhancing the experience for customers, and proving to be an exciting career opportunity for data-driven marketing professionals and data and business analysts.
How Big Data Drives Growth in Online Gaming
In the online gaming and gambling industry, big data continues to prove its value by driving disruptive change through innovative technologies and solutions. Notably, it improves the experience for the most important stakeholder: the growing and discerning customer base. The insights gained from data, analytics, and BI enables leading gaming companies to attract and retain players and to persuade them to explore other new options and experiences.
The concept of appropriate data is key here. In using the various online gaming platforms, players offer basic yet valuable data—such as age, location, and gender—from the moment they register and throughout their online history and activity. As with other sectors, gaming companies can legitimately track players through their online journey and use the insights as a tool to create player profiles and employ more targeted services and marketing. Combined with other analytics and BI, these integrated, data-driven marketing strategies maximise revenue opportunities and usher in significant growth for gaming companies; the industry is growing at a CAGR of more than 11%.
Enhancing the Gaming Experience
Let's return to the financial services analogy. The financial services sector is continually seeking ways to solve challenges and improve offerings, like real-time stock insights, more precise models, and perhaps most importantly, by using customer analytics to react to changing preferences (just think back to how the pandemic changed how we bank), and foster more meaningful relationships with customers.
As with the financial sector, customer loyalty is key in the online gaming and gambling industry. As the industry grows, so too does the competition for an ever-increasing pool of gaming sites and platforms. Big data is being used to create gaming experiences that, from a player perspective, feel wholly customised at an individual level. Creating these unique experiences is a proven strategy to boost loyalty and reduce churn.
Using the massive amounts of data generated, gaming companies can build experiences around individual preferences, like making recommendations for new games based on profile data, delivering targeted marketing campaigns to players, offering more enticing and strategic promotions, or even determining which above the line (ATL) marketing campaigns and digital channels are the most effective. Through data analysis, marketers can also identify challenges and make improvements to financial transactions, not only to ensure players feel secure, but also so they can pay, play, and win without disrupting the gaming experience. After all, what player doesn't seek a more streamlined way to get their jackpots paid out.
Retaining Players and Reducing Churn
Here's another trend that touches nearly every industry, from financial services to online gaming: retaining customers will boost profits. One study suggests that increasing customer retention rates by just 5% can increase profits anywhere from 25% to 95%. Given the impressive growth (and ensuing competition) in online gaming, it's never been more crucial to retain loyal players. Yet, how do you convince customers to keep playing? Once again, big data provides the answer.
Marketers can tap into big data to develop smart and automatic audience targeting. Player insights can also help marketing teams optimise their tactics to add new players, ensure they play more, and generate greater engagement and advocacy amongst repeat players. For example, a top gaming company might analyse player data to create (and test) highly targeted social media ads and online advertising campaigns. The output of these campaigns can then be measured and refined to deliver the highest possible customer lifetime value and greater retention.
The Bottom Line
As you can see, big data is revolutionising the online gaming and gambling industry by driving growth, enhancing user experience, and retaining players. However, big data is also helping to make the sector an appealing career option. The rapidly growing industry is ripe with exciting, cutting-edge opportunities for marketers as well as data, BI, and insight analysts. This fast-paced industry offers a dynamic environment that is creative and inspiring. It may be a highly regulated sector, but there's no shortage of opportunities to solve big challenges and gain expertise in the latest marketing technologies. On top of this, many roles are remote or hybrid, and profitable companies offer added employee benefits and even relaxed dress codes, a minor but meaningful consideration. It's a career you really can bet on!